<![if !vml]>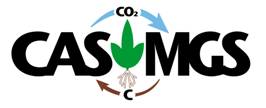 <![endif]>
SOIL CARBON AND CLIMATE CHANGE NEWS
From Kansas State University's:
Consortium for Agricultural Soils Mitigation of Greenhouse Gases (CASMGS)
http://soilcarboncenter.k-state.edu
Charles W. Rice, K-State Department of Agronomy, National CASMGS Director
(785) 532-7217 cwrice@ksu.edu
Scott Staggenborg, K-State Department of Agronomy (785) 532-7214 sstaggen@ksu.edu
Steve Watson, CASMGS Communications (785) 532-7105 swatson@ksu.edu
2009 Global Temperatures:
Year Tied as Second Hottest
Scientists at NASA's Goddard Institute for Space Science found that 2009 was tied as the second hottest year ever recorded. January 2000 to December 2009 was the warmest decade on record. Looking back to 1880, when modern scientific instrumentation became available to monitor temperatures precisely, a clear warming trend is present, although there was a leveling off between the 1940s and 1970s.
In the past three decades, the GISS surface temperature record shows an upward trend of about 0.36 degrees F (0.2 degrees C) per decade. In total, average global temperatures have increased by about 1.5 degrees F (0.8 degrees C) since 1880.
<![if !vml]>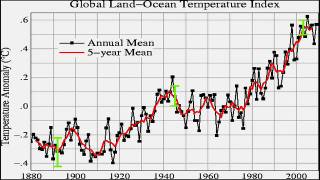 <![endif]>